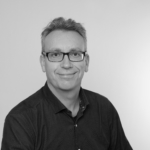 Ralf (*1967) is a German Photojournalist, Reporter and Videographer whose work focuses on Sports, Documentary, Reportage.
Member of DFJV (Deutscher Fachjournalisten-Verband AG), AK Baufachpresse, Blink Network and Nikon Professional Services NPS. Since 2003 experienced in Journalism, Photography, Online Marketing, Team Building, Budget Monitoring, Media Publishing and Distribution. Since 2012 working in Multimedia and Commercial. Ralf is based in Hamburg, Germany, and travels frequently.

His work has been published in Medias and NGOs like Stern, Guardian, Neue Zürcher Zeitung Online, taz.de, Cordon Press, WDR.de, Daily Mail, Bild.de, Belga News Agency, Press Association, L`Endavant, Daily Express, Kurier.at, VIAJAR, news aktuell GmbH, Sueddeutsche.de, Dresdner Morgenpost, FÜR SIE, Bieler Tagblatt, Agenzia Fotogiornalistica Contrasta, Radio Berlin-Brandenburg, Lufthansa.com, Cambridge University Press, El Periódico, Tagesanzeiger.ch, VfB Stuttgart, Greenpeace, German Doctors, Getty Images, Expedia. Editorial Portfolio via Torial.
Working on Assignment for epd (Evangelischer Pressedienst), Motorpresse Stuttgart, Springer Fachmedien, Soply, DFJV Fachjournalist, KANU Magazin, Fisch & Fang. Photo & Video Distribution via Traumfotografen, Storyhunter, Transterra Media, Alamy Stock Photo. Working in Studio & on Location. Frequently Author at Special Interest Mags. Teaching Online Workshops and working as DJI Dronepilot since 2020. Permanent Reporter at NOZ/mh:n MEDIEN since 2022.
Software Experience: WordPress Templates (Open Source CMS), Adode Premiere, Final Cut X Pro, Adobe Photoshop, Adobe Lightroom, Nikon Capture NX-D, Capture One, Resolve Davinci, Power Point, Big Blue Button (Open Source Webinar).
Services: Multimedia Storytelling, DJI Dronepilot, Post Production, Retouching, Editorial Approach, Shooting on Assignment, Workshops, Documentary, Business Reports, Picture Editing, Corporate Blogging, Social Media Content, Text Work, Digital Literacy, Public Relation Work.
Awards & Challenges:
Instagram Takeover – Content Marketing of WK Consult Hamburg and HydroMapper 2021/2022
Schlei Academy 2021/2022 – Multimedia Workshop
Online Workshop Fotocommunity.net 2021 – Drone Photography
Online Workshop German Journalist Association DJV 2020 – Photography Business
Online Workshop Fotocommunity.net 2019 – Photography Business
PR-Bild Award 2018 – Shortlisted Category Travel
Instagram Takeover – Content Marketing of Ongnamo Versand 2018
PR-Bild Award 2017 – Shortlisted Category Travel
Journalist Award Ireland 2016, Top 10 Category Online, MTB Flow
IPA Philippines 2016, International Photo Award, Bronze Winner, Category Children
Slideshare Wanderlust Photo Contest 2016 – Winner and Commended
Flickr Photostream Oscar 2016 – Travel Photography
Photocrowd Challenge Architecture 2015 – Judge Commended (Expert)
PR-Bild Award 2015 – Shortlisted Category Tourism and Sports
Discovery Award 2012 of National Geographic Group – Flickr Photostream
Visuell Sports Photo Contest 2011 – Winner Category Surfing
Solo Exhibition 2011 – "Einblicke in südamerikanische Lebenswelten", Public Library, Hamburg
Photo Book Salvador da Bahia – Publication in 2010
Ralf Falbe Photography ‡ Genslerstraße 25 c ‡ 22307 Hamburg ‡ mail@ralffalbe.com ‡ +49 (0)176 5773 44 14
For Assignments, Contacts, Prints and Exhibitions: photo@ralffalbe.com
Skype: ralf.falbe ‡ VAT-Nr.: DE 214 920 320
All Images and Videos on this Website are made by Ralf Falbe Photography. This Website is also using Cookies. By surfing this Site you agree to that Privacy Declaration.
General Data Protection Regulation (GDPR), a landmark privacy law in the European Union (EU), is valid since 25th May 2018. The User agrees that he/she uses this Website at its own risk. Please contact me with any questions or concerns: mail@ralffalbe.com.